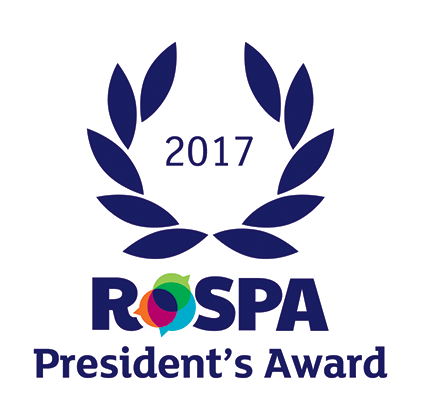 We are extremely proud and honoured to have been awarded the RoSPA President's Award 2017 for 12 consecutive Gold Awards.
This award has been the benchmark since 2005 for our continued commitment to maintaining an excellent health and safety record.
The awards presentation will be held at the ExCel London on Tuesday 20th June 2017, with our SHEQ Team, Jason Dodd, Rob Spindler & Jamieson Braeger receiving the award.